It was a two-day celebration held at the CaixaForum and included lectures, presentations and round table discussions
SPB was present at the celebration of the 20th anniversary of QUIMACOVA, an association chaired by Miguel Burdeos, also President of SPB. To commemorate two decades of representing the Valencian chemical sector, the Chemical and Environmental Association of the Chemical Sector of the Valencian Community organised a conference on 25 and 26 October at the CaixaForum building in Valencia, which was packed with presentations, lectures and round table discussions.
The conference focused on three main themes: sustainability, talent and technology. Professionals and personalities from the chemical sector and, in general, from the Valencian business fabric were able to debate these three pillars and share experiences in a dynamic and participative atmosphere.
Gracia Burdeos, General Manager of SPB, Jose Cabanes, Deputy General Manager, David Casañ, Director of Operations and SCM, Natalia García, Director of People and Communication, and Eva Giner, Innovation Manager attended the different presentations in which the great potential of chemistry and, in particular, of Valencian chemistry, was claimed above all.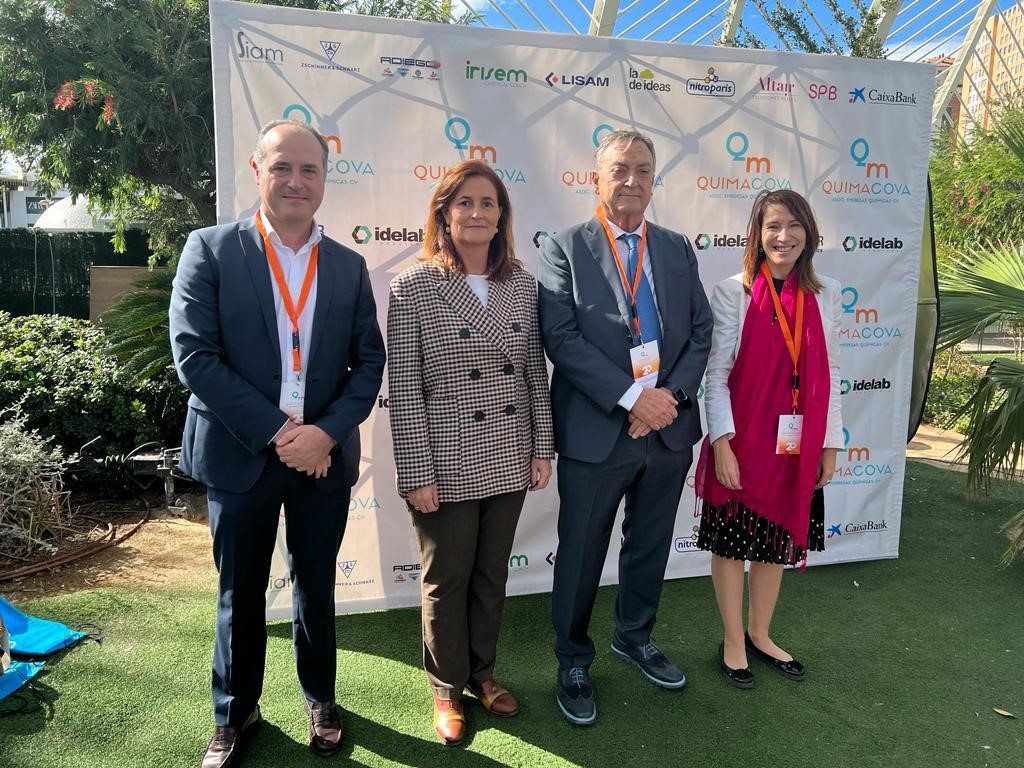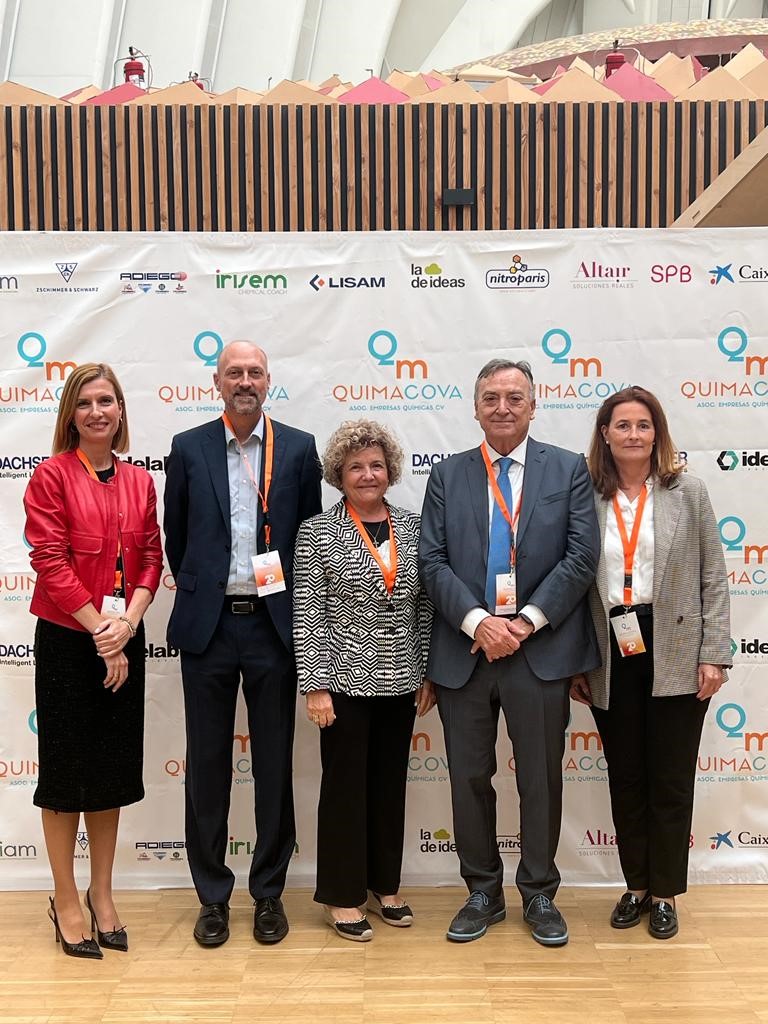 As Jesús Carretero, Managing Director of QUIMACOVA, stated, "more than 95% of the productive sectors need a chemical product, a chemical substance or a chemical solution so that their final product provides value or has the use for which it is designed. The importance of chemistry is vital. Without chemistry there will be no sustainability."
For his part, Miguel Burdeos, President of SPB and QUIMACOVA added that 25% of R&D&I is produced by the chemical sector, which is why the chemical industry is always the most innovative of the industrial sectors.
25% of R&D&I is produced by the chemical sector. The chemical industry is always the most innovative of all industrial sectors.

Miguel Burdeos, President of SPB and QUIMACOVA
These were, without a doubt, two days in which the association of the chemical companies of the Valencian Community and the great bond that unites them were celebrated, in addition to sharing challenges, problems and situations that affect them or are of interest to them.
We would like to take this opportunity to congratulate QUIMACOVA for the great event it organised and for its twenty years of work representing our sector, and also our President, Miguel Burdeos, for his commitment and dedication over all these years. His role as a representative of the chemical industry, and especially of the Valencian chemical industry, is more than outstanding.