SPB Global with Ukraine. We want to strongly condemn the war in Ukraine. Our thoughts are with all the innocent people who are victims of this situation. The rule of law and human rights, peace and brotherhood among peoples should be the only things that prevail.
Both from our plants in Spain and Germany, we are in contact with associations, NGOs and the authorities to coordinate the donation of products to collaborate in whatever we can.
Therefore, through the #CompromisoCEV initiative promoted by the Valencian Business Confederation (CEV), we have donated three trucks of products and clothes.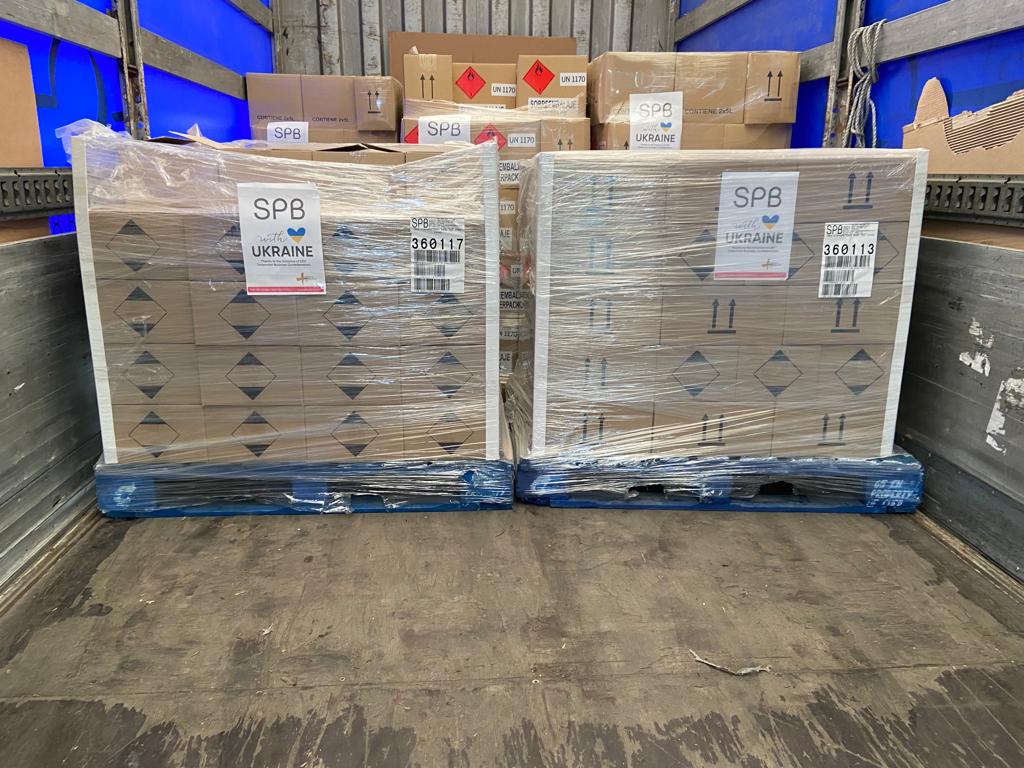 In SPB Germany, and with the collaboration of the Ukrainian Embassy, the donation of products has also been coordinated, specifically gels, shampoos, soaps, among others.
We would like to thank the commitment of our teams and the support of our clients who have made these donations possible.