In a clear commitment to sustainability and respect for the environment, SPB includes post-consumer recycled plastic in the packaging of its products. Specifically, the packaging for the range of scented floor cleaners and concentrated floor cleaners that we manufacture for our main customer in Spain is made from recycled plastic. In addition, for a major UK retailer, we also manufacture two ranges of dishwashers whose packaging is also made from RPET.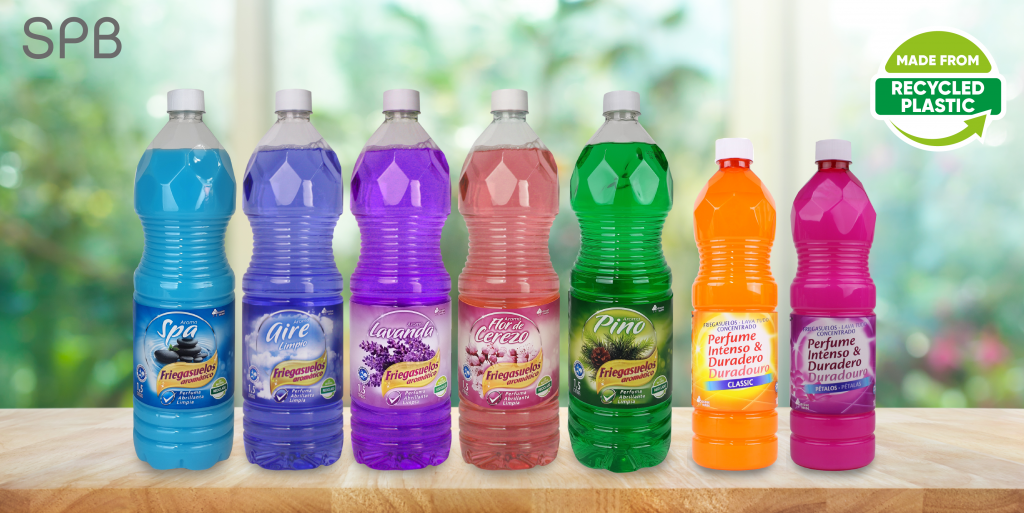 Undoubtedly, SPB is committed to this type of plastic for its packaging. To make this possible, we have been working since 2019 to validate our blow moulding processes with these materials, both with PET and HDPE.
In bottles and also in other materials such as the reusable trays of our internal logistics, which are made of RPP (Recycled Polypropylene).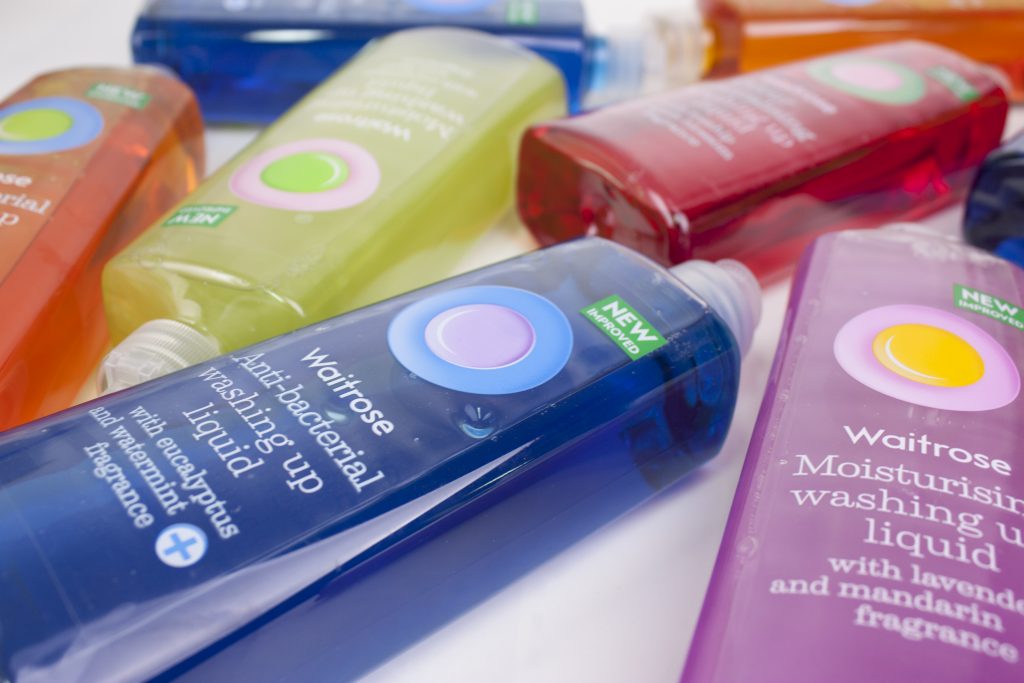 By 2025, 100% of our packaging will be recyclable, reusable or compostable.
2030 is our target to use 50% PCR in our plastic packaging.
In addition, of course, we are also working to reduce plastic consumption by optimizing the weight of our packaging and opting for more concentrated formulations.