The event was attended by more than 10,000 people of 91 different nationalities.
Eva Giner, SPB's Innovation Manager, recently participated in the Valencia Digital Summit, considered the most important innovation event in the city. Its sixth edition, entitled Building the Good Future, was attended by 12,000 professionals from 91 different countries.
The main purpose of the event, which lasted two days and was held in the City of Arts and Sciences, is to serve as a bridge for start-ups, companies and investors to meet. It aims to promote entrepreneurial culture and the improvement of the innovation ecosystem by fostering partnerships between key players around the world.
Open Innovation in Well-Being- 'Still diving alone into the unknown? was the theme of the panel of experts in which she participated along with Ramón Lopez, Director of Innovation at Veolia, Roger Ripoll, CX Manager at Veritas and Ignacio Muñoz, from the Open Innovation area of Cepsa, and which was moderated by Daniel Dümig, co-founder of The Mother Trees.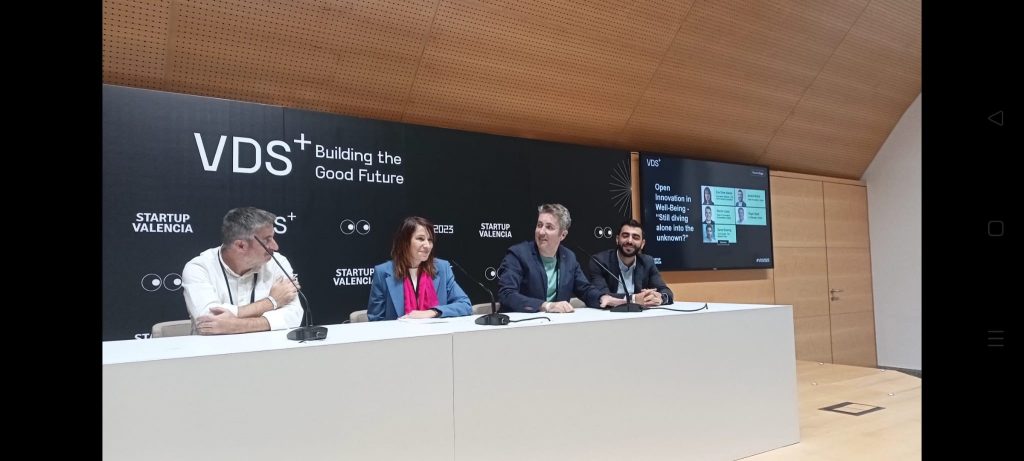 It was, without a doubt, a very interesting day of learning and cooperation. The experiences of the different professionals showed the different impacts that technology, innovation and digitalisation can have on all aspects of our work.
For us it was a "double" honour to be part of VDS2023, since, in addition to being one of the most relevant events in innovation and technology, it is held in our city.