SPB's Fiberclean Project aims to achieve cleaner water by eliminating plastic microfibres.
Every year more than 240 million tons of plastics are used worldwide, and much of it is discarded and reaches the environment generating pollution, mainly in marine habitats from the coasts to the deepest waters.
More than 80% of the marine litter collected from coastlines is plastic microfibres. These microfibres are particles smaller than 1 millimetre in size that can be ingested by fish and molluscs and can even seriously affect human health. They come mostly from synthetic textile fabrics, which release them in every wash, into sewage and eventually into the seas and oceans.
In order to avoid this type of pollution, isolated studies have been carried out that provide partial solutions, such as the extraction of plastic microfibres to be recycled later, or the use of filters in washing machines that reduce the amount of microfibres released in each wash. However, to date, this problem has not been tackled in a comprehensive way by studying all the ways to reduce the emission of microfibres throughout the entire life cycle of textiles.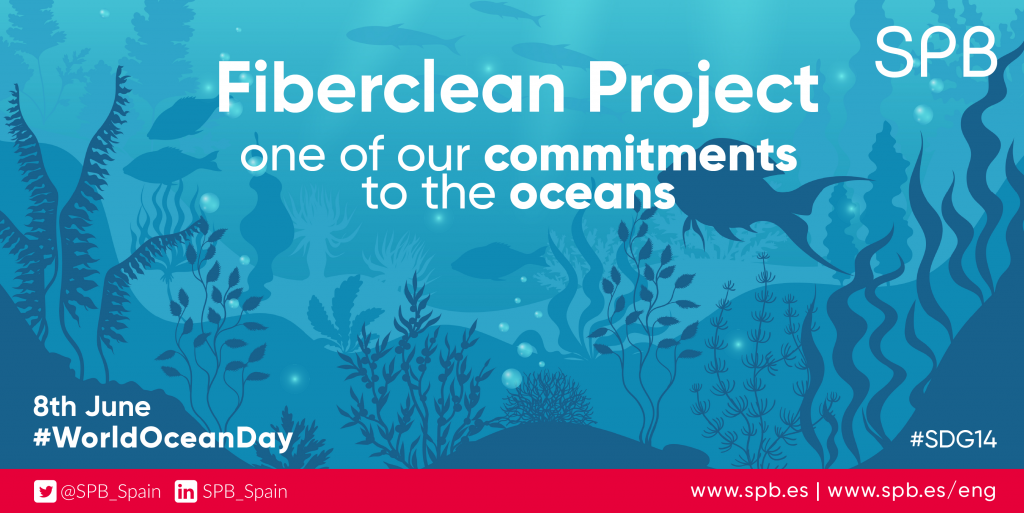 SPB's Fiberclean Project
The Fiberclean project, in which SPB participates, is aimed at obtaining new solutions to reduce the amount of microfibres released into the environment through the use of different technologies. The aim is to develop new yarns, fabrics and finished textile products that minimise the generation of microfibres. It also aims to optimise the fabric washing process by improving the efficiency of washing machines and laundry detergents. And, to act on the purification of wastewater by preventing microfibres from reaching the marine environment.
This project started in August 2017 and has been funded by CDTI through the Strategic Programme for National Business Research Consortia, CIEN Programme. The project is formed by a consortium of 7 companies, including SPB, 3 research organisations and 2 universities.
The strategic objective of the project is to acquire in-depth knowledge to anticipate customer demands and offer products that are more environmentally friendly. Reducing the emission of plastic microfibres along the entire product value chain is our goal.